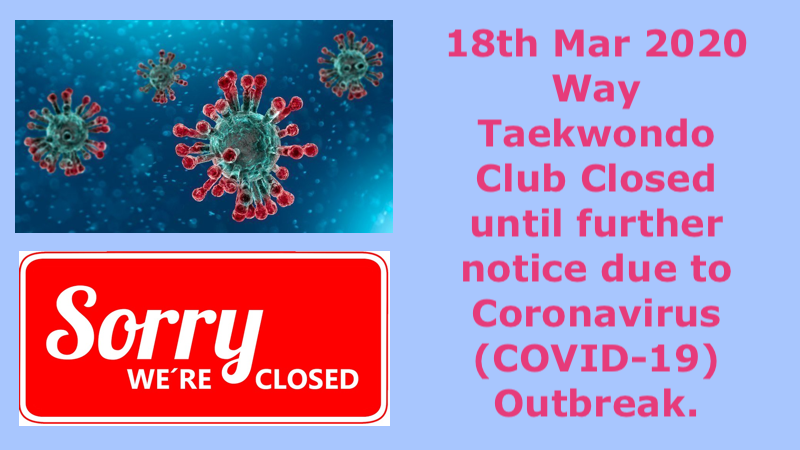 Dear Members & Parents,
I hope you are well. I have decided to closedown our Training, KUP Grading & any other future events until further notice due to Coronavirus Outbreak.
I am very sorry for those students who ware recommended for the Grading and now unfortunately I have to cancel it. I hope we will be able to do next Grading in Summer time.
Note:
Cancel your Monthly direct debit payment now. Do not pay Taekwondo fee until further notice.
Free Online Taekwondo Training will be up loaded on our website very soon to stay fit and up to date. Please encourage your kids to follow our online training program.
Thank you so much for your kind help and support throughout the time. Wash your hand regularly, stay safe and healthy.
See you soon.
Best wishes
Ista Gurung
Way Taekwondo