Message from Master Ista Gurung Wednesday 29th July 2020 Dear members and Parents,Good Morning. I hope you are well. Tomorrow Thursday, 30th July is the last day of our Outdoor Taekwondo training in Victoria Park. We are re-opening our Taekwondo class inside the hall from Sunday 9th August 2020. There will be limited space due to the risk of Covid-19. We are following Government and British Taekwondo guidance to keep our students safe.
-Inside the hall students will be keeping minimum 3 metre distance all the time.
-Entry point and Exit point will be different doors.
-Hand sanitiser will be providing in both areas.
-Face mask will be provided if you have not one.
-Student must follow all the signs and direction.
-There won't be any waiting room. Parents must wait outside or comeback to pick up their kids.
More information and instructions will be published very soon….
Have a good day.
Welcome to Way Taekwondo!
Taekwondo is one of the most systematic and scientific Korean traditional martial arts, that teaches more than physical fighting skills. It is a discipline that shows ways of enhancing our spirit and life through training our body and mind.
Way Taekwondo was established in January 2014 and is affiliated with British Taekwondo, Governing body of WT (World Taekwondo) in the United Kingdom. Chief Instructor Ista Gurung desire is to have Tae Kwon Do training accessible to all, no matter what background, affordable – all you need is the drive! Mr. Ista Gurung Chief Instructor started his Taekwondo career in… Read more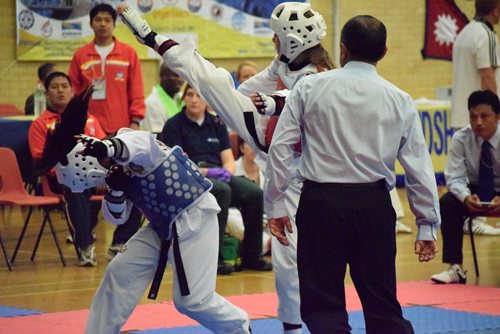 Today, it has become a global sport that has gained an international reputation, and stands among the official games in the Olympics. Please visit the about page for more information regarding WAY TKD, including Teakwondo history. All instructors are DBS checked ( Disclosure and Barring Service Previous CRB)
The Tenets of Taekwondo are: 

1. Courtesy (Ye Ui)

2. Integrity (Yom Chi)

3. Perseverance (In Nae)

4. Self-Control (Ye Ui)

5. Indomitable Spirit (Baekjul Boolgool)