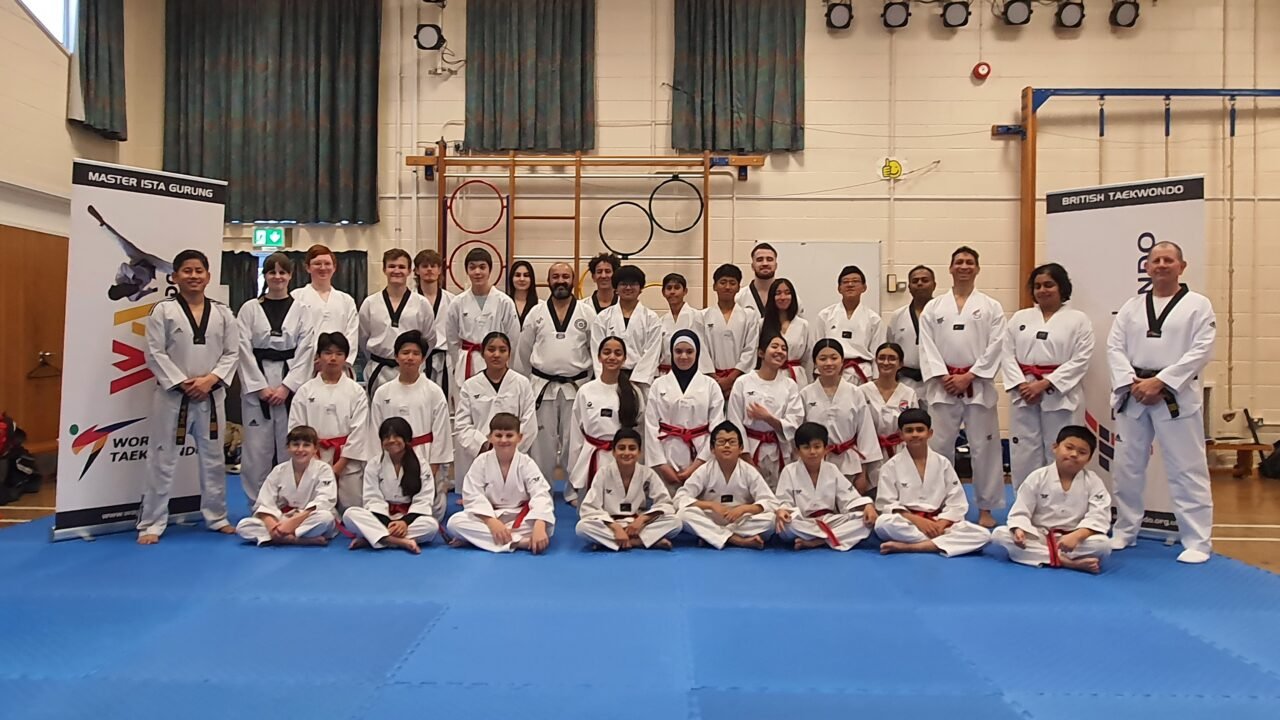 Recently, we had a special seminar led by Master Ista Gurung, 5th Dan, and Master Colin Larkin, 4th Dan. It was all about getting ready for upcoming Dan gradings and learning the latest in the Dan Grading Syllabus. This special training session was dedicated to all the British Taekwondo members gearing up for their future Dan gradings, offering them insights into the latest updates in the Grading Syllabus.
A sincere thank you extends to all the clubs that actively participated in this essential seminar. Your dedication to embracing the guidance of Masters Ista and Colin not only underscores the unity of our community but also reflects your commitment to staying at the forefront of Taekwondo excellence. Together, we are building a collective strength that will undoubtedly translate into success in upcoming Dan gradings and beyond.
See you all in the future!
Way Taekwondo