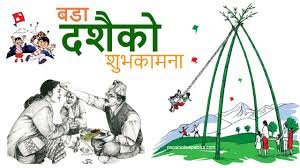 Dear Members,
As Dashain, one of the big festival in our Nepalese community, draws near, we want to send our warmest wishes to all of you. This is a time of unity, reflection, and celebration, and we hope it brings immense joy, robust health, and unwavering prosperity into your lives.
In the spirit of family and togetherness, we consider each of you an essential part of our Taekwondo family. May this special festival inspire you to reach new heights in your martial arts journey, marked by upward progress, personal growth, and soaring achievements.
Dashain is a time for strengthening bonds, and we hope our Taekwondo club continues to be a source of support and unity for all its members. May your dedication and discipline in Taekwondo lead you to success in all your endeavours.
Happy Dashain to you all and your loved ones!
Warm regards,
Ista Gurung
Way Taekwondo