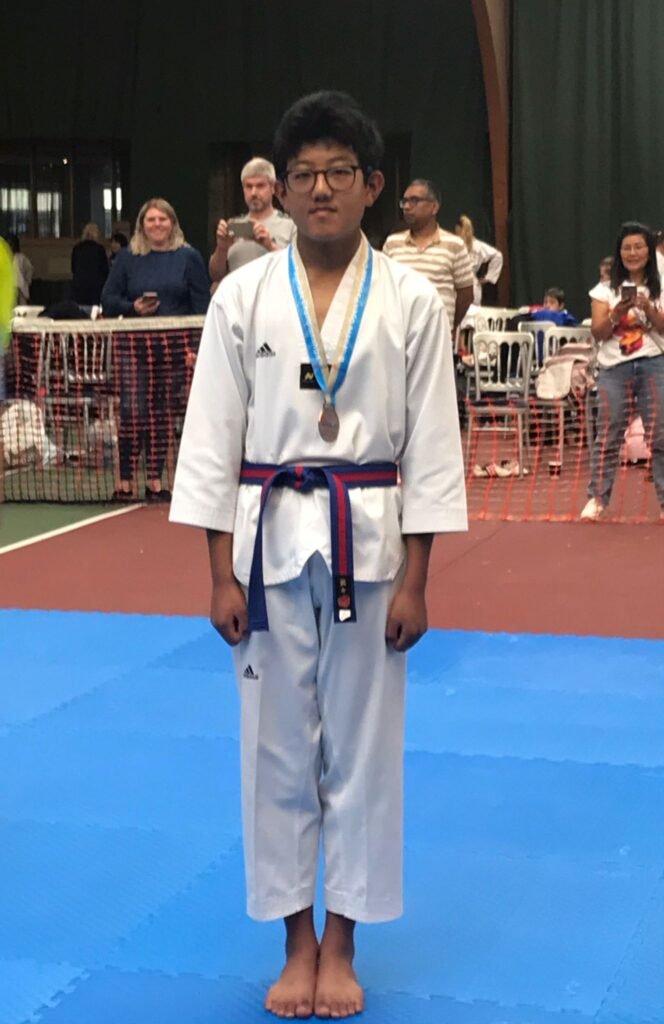 Parishkrit Sherchan - Bronze Medal
5th Bluewave Open Championships was held in Basingstoke, UK on the 18th September 2022. Five of our students were participated in this championship.
Way Taekwondo Poomsae Team
Harriet Burch-Gull
Maya Amer
Jazmin Aryal
Garima Gurung
Parishkrit Sherchan
Parishkrit Sherchan, 3rd KUP(Blue-red Belt) came in 3rd place in his group category. This is his first competition experience. Very well done to you and keep it up. Now Parishkrit Sherchan is working very hard to win a medal in British National Poomsae Championships 2022.
We wish you and all our Way Taekwondo Poomsae team very best of luck.
We would like to give special thanks to Master Colin Larkin (Fighting Spirit Taekwondo) giving our students special training every week.
Thank you so much to all the parents for your huge support.
Way Taekwondo